About Spears Marketing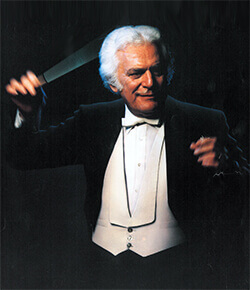 Fabiano Cianciolo was a renowned symphony conductor and Maestro in the mid 1900's, leading the bands playing behind Frank Sinatra, Dean Martin, Tony Bennett and many others.
He was also my Grandfather.
A Maestro is unique. Rather than excelling at any single instrument, his strength lies in knowing exactly what it takes to pull the best sound out of EVERY musician and their instruments to form a beautiful symphony.
What does this have to do with Spears Marketing and your online business? Glad you asked!
Like my grandfather, I am a Maestro, a Digital Marketing Maestro…
Quality over quantity
I'm Seth Spears. I run the show around here. From an early age, I've been obsessed with quality. When I founded Spears Marketing, LLC in 2009 as a one-man digital marketing shop, I had one goal in mind: to help small business owners and bloggers go from good to great by building a rock solid web presence.
What started as a freelance business building WordPress websites grew into a small boutique agency of employees and contractors serving dozens of clients around the world.
Over the years I've learned a few things. Namely, just because we can provide a service for a client doesn't necessarily mean we should.
2014 was the year this lesson took hold. I got tired. Burnt out. So we scaled back. Moved away from the agency model and back to a one-on-one targeted approach. I narrowed our service offerings. Started focusing exclusively on client strategy & consulting and moved away from service implementation.
Just because you can, doesn't mean you should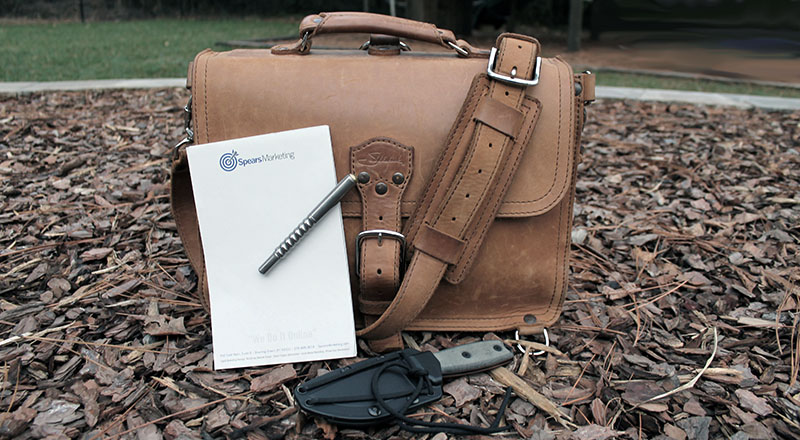 What do Jeep Wranglers, Saddleback Leather bags, Prometheus titanium pens, and ESEE knives all have in common?
In case you don't know, they're all of amazing quality, considered "expensive" by their competitors, built by small companies, have fantastic customer service, focus on their core expertise, and those who purchase them become raving fans for life.
Spears Marketing is a lot like that. We're small. We offer incredible service and unparalleled value. We're extremely loyal to our clients and we always focus on quality over quantity.
Who is Seth Spears?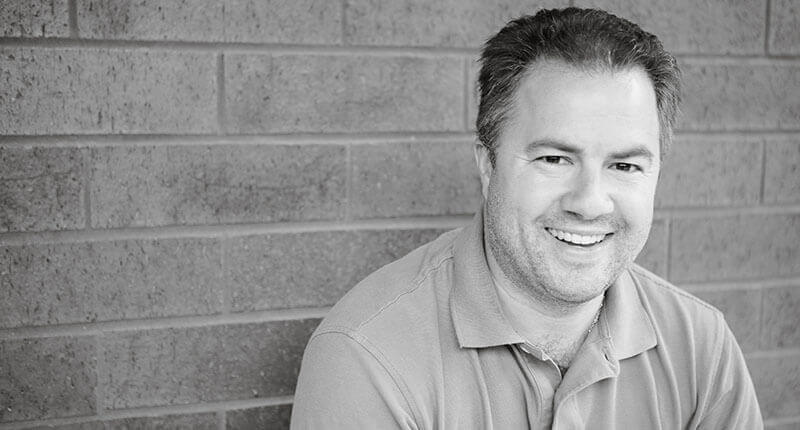 I'm a digital marketing strategist. An outdoor adventuring world traveler. I'm a father. I'm fanatical about Cincinnati Reds baseball and Cincinnati Bengals football. I'm a staunch free-market advocate. I'm often called a renaissance man. I'm an entrepreneur and a small business crusader. And nothing gets me more excited than helping bloggers and small business owners go from good to great by optimizing their web presence for long term organic growth.
I'm a Digital Marketing Maestro
I drive a Jeep because it's the original and still the best SUV around. I carry a Saddleback Leather bag because it is made using only premium top-grade leather and has a 100 year warranty. The Prometheus titanium pen I write with is handmade by a master craftsman crazy about his art. The ESEE knife I own is guaranteed for life.
I'm crazy about quality. If it's not the best, I won't have it.
Every business started out small. Small business owners are the backbone of the American economy, and bloggers are the most grassroots and organic of all entrepreneurs.
Your business is your symphony, your magnum opus. I can show you how to take it from good to great by improving upon your website design, functionality, organic ranking, user experience, and conversion rates.
I never make recommendations unless it's in the best interest of the client, and when I don't know the answer to something, I tell you.
What I Do
I specialize in helping small business owners and bloggers who are crazy passionate about their area of expertise take their business to the next level by creating a strategy for long-term success. I don't offer a one-size fits all approach or a simple system that works for everyone. I'm extremely picky about who I work with.
Proper Prior Planning Prevents Piss Poor Performance
I'm an expert in digital marketing strategy and optimizing your web presence for long-term organic growth by helping you find the low-hanging fruit that is most effective in growing your business.
I don't sugar coat things. I say it like it is. If you like the truth and like it blunt, you'll like working with me. If you want someone to just affirm your current worldview, we're probably not a good fit.
Success equals doing the right things, long enough, consistently
I ONLY work with people who believe, as I do, that change and success happen at the edge of your comfort zone and that it takes exceptional focus, effort, and passion to become the best. I only work with a few select clients each month, and each of these believes, as I do, that business and personal life should be conducted with the utmost honesty, integrity, morality, ethics, confidence, and discipline.
I've been featured on a few popular podcasts and blog posts:
To be Clear, This is What I Don't Do
I'm not a developer. I'm not a designer. I'm not a true SEO or a copywriter. But I speak geek and ALWAYS pull the best results out of those who are the experts in their field, and I know how to relate to "normal" non tech savvy business owners like you.
I don't work with network marketers, multi-level marketers, pyramid systems, or those looking to get rich quick. You won't find me on Groupon and I don't negotiate my rates.
Are You…
A small business owner or blogger who has been in business for at least two years?
Have a website that isn't getting the search traffic or social engagement you want?
Are consistently creating quality content and understand the importance of building your own online platform?
Know your limitations and are willing to let professionals do what they do best so you can do what YOU do best?
Are willing to work hard and appreciate my "no holds barred" personality and "tell it like it is" approach?
Are not afraid to INVEST in your business, knowing that in order to make money, you have to spend money to build a solid, performing foundation?
If So, Then, I Can Help You…
Create a more professional web appearance and a better user experience
Improve your search engine rankings
Increase your social media presence and engagement
Create a more secure website that is less likely to get hacked & spammed
Increase your website performance & speed
Find and build new revenue opportunities
Increase affiliate income and joint venture relationships
Follow my SEO and social media checklists for long-term organic growth
With one-on-one attention to your specific business needs and goals
If you meet these criteria and are ready to take your business from good to great and become the best in your industry, reach out and see if we're a fit.
Official Bio:
Seth Spears is an adventure-loving father, entrepreneur, business connector, product designer, podcaster, marketing strategist, and angel investor who loves the great outdoors, world travel, live music, sports, deep conversations, and constant self-improvement.
He is the founder of Rewild Gear, an outdoor equipment company he started with his three brothers whose mission is to encourage men to spend more time in the great outdoors through the design and creation of top-quality knives, fire starters, and cookware while promoting conservation, sustainable product use, and ethical business practices.
He is the Co-Founder and Chief Visionary Officer of Wellnesse, a B Corp Certified brand of all-natural oral, hair, and skincare products. He is the legacy Co-Founder of WellnessMama.com, the most prominent natural living blog and podcast for women and moms worldwide.
Outside work, Seth is a father of six, an avid outdoorsman, hunter, skier, lover of water activities, live music, Cincinnati Reds baseball, Cincinnati Bengals football, and Kentucky basketball, a perpetual optimizer, and a consummate business connector. As an out-of-the-box thinker, Seth considers the necktie a medieval torture device.