The Truth About Cancer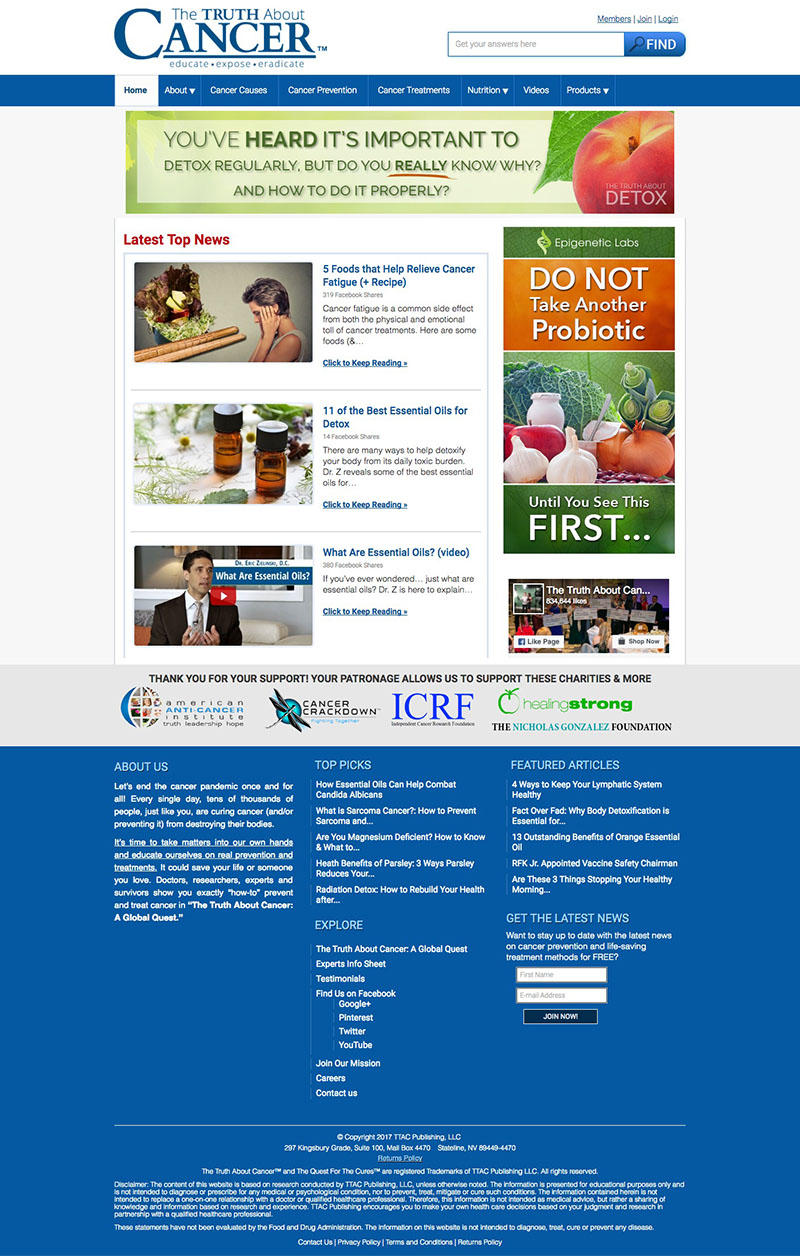 The Truth About Cancer is an online resource and docu-series created for those looking for an alternative to traditional cancer treatments. In it, advanced doctors tell all about how their patients are treating and beating cancer outside of conventional medicine.
When The TTAC team approached me about working with them, they were already very successful through their direct email and affiliate marketing efforts. However, their website was a mess, received very little organic traffic, and had serious performance and speed issues.
During our 3 month engagement, I provided high level consulting and strategy on their website redesign that included mobile performance and site speed enhancements that reduced their page load time by over 4 seconds and page size decrease by over 6 MB!
We also put in place a content and SEO strategy that saw their organic traffic increase by 32% in the first 6 months after implementation! Since then, their traffic has continued to grow to over 6x where it was before working together.
Client Logo

Project Type
Technical SEO & Digital Marketing Strategy