Last week Google made a substantial change to their Local Places service, merging it with Google+, their latest foray into the world of social media. This is a huge change for many reasons, not the least of which is that social media is becoming even more important (specifically Google+) for your business to rank at the top of the search results.
We've written before about how important it is to claim and optimize your local places page in order to get ranked at the top of The Google. If you took that advice and claimed your Google Places page, good for you. For the time being, you will still be able to access and manage your local listing information via Google Places for Business.
If you haven't claimed your Places page, well, now you won't have to, instead, you'll have to hop on over to Google+ for business and create a Google Plus Local page for your business. That is, if you want it to show up in the local maps and search results listings.
From the horse's mouth:
Today, we're rolling out Google+ Local, a simple way to discover and share local information featuring Zagat scores and recommendations from people you trust in Google+. …It's integrated into Search, Maps and mobile and available as a new tab in Google+—creating one simple experience across Google.
You can read the rest of Google's official announcement here.
How Do Google+ Local Pages Affect The Small Business Owner?
All Google Places pages (profiles) become Google+ Local pages
Reviews are now completely handled through Google+, in conjunction with Zagat (which Google acquired last September)
You can now review other businesses thorough your Google+ Local page
There is a new "local" tab within Google+ making it a local search destination
Google Plus Local pages will be available across Google search, maps, & mobile
Local search now takes on more social features, especially on Google+
Google+ circles have been integrated to filter and find reviews/recommendations from friends, family, & colleagues
Here's what the new "Local" tab looks like within Google+: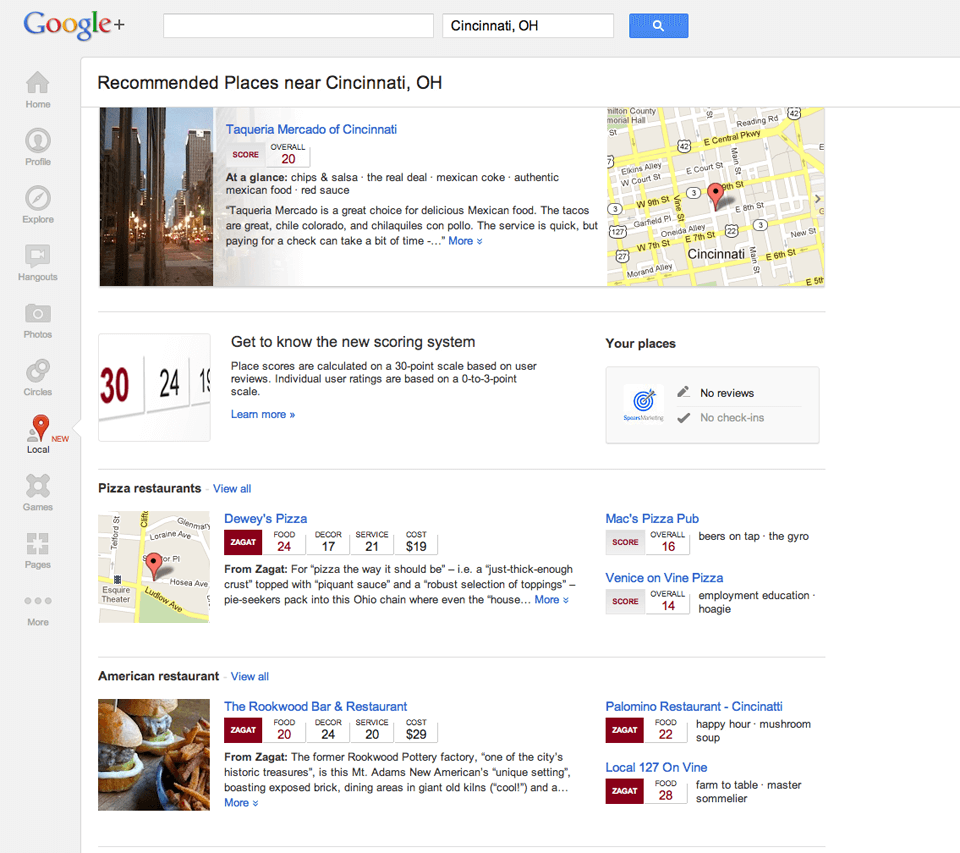 Here's What You REALLY Need to Know
The new pages are inherently social. Google is more fully integrating "social signals" to influence the rankings. For instance, if someone is a connection of yours through your Google+ account (circles), and they have +1 a business page or left a review, it's going to rank higher when you perform a search for a similar product or service.
Google is hoping that with this Places change, business owners will be more likely to keep their information current, and provide more dynamic "social" content, instead of the traditional Name, Address, Phone Number (NAP) info.
Unlike Facebook pages for business, Google+ Local pages will be indexed in local search results, which makes them imperative for all small business owners with a local presence.
Google+ Local is integrating with all the other Google products, such as local search and maps, so your Google+ Local page is what will display, instead of the old Places page.
If you already claimed your Local Places page, (for now) you'll continue to manage your Google+ Local page through Google Places for Business, although this will most likely change in the next few months.
If you have already created a Google+ page for your business, it doesn't appear that the old Places Page will be merged into it, but a new Google+ Local Page is created automatically….for now. Since it is Google, this could very well change in the not so distant future.
Google+ Local pages are more visually interesting than the traditional Places pages, and they will allow local merchants to develop followers and message them, similar to the kinds of social interactions now available on Facebook and Twitter.
Here's what the old Places Page looked like: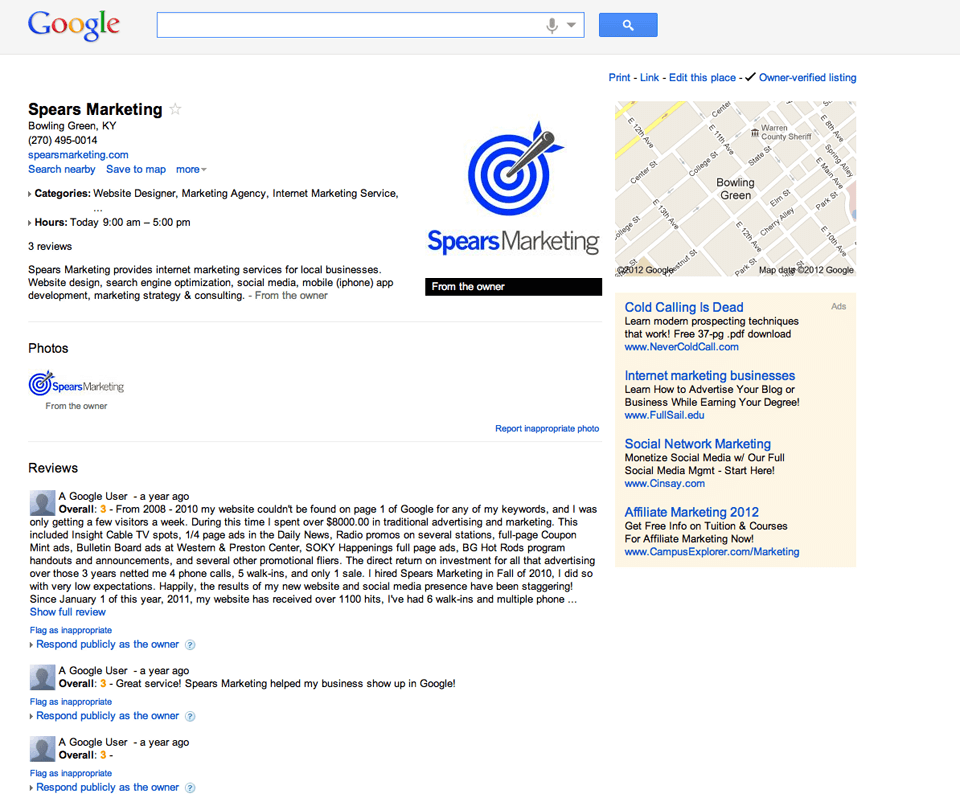 Here's the newly converted Google+ Local Page: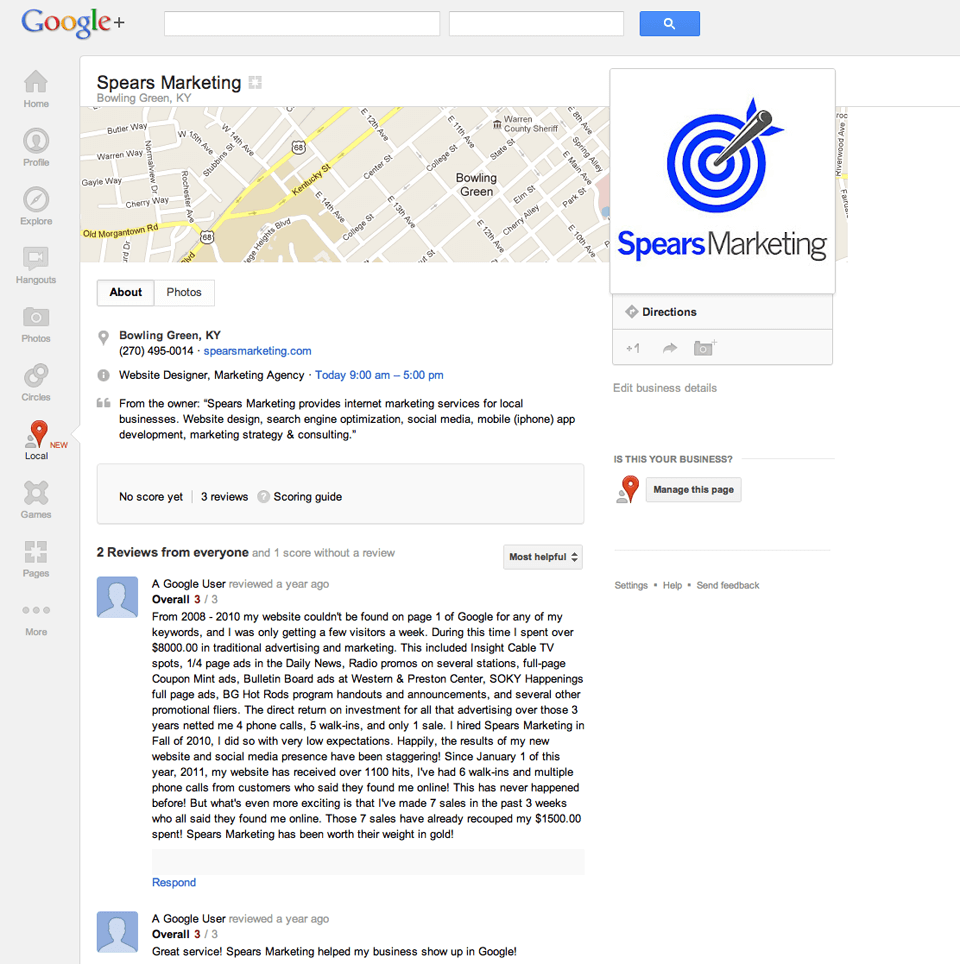 And finally, here's the standard Google+ Business Page: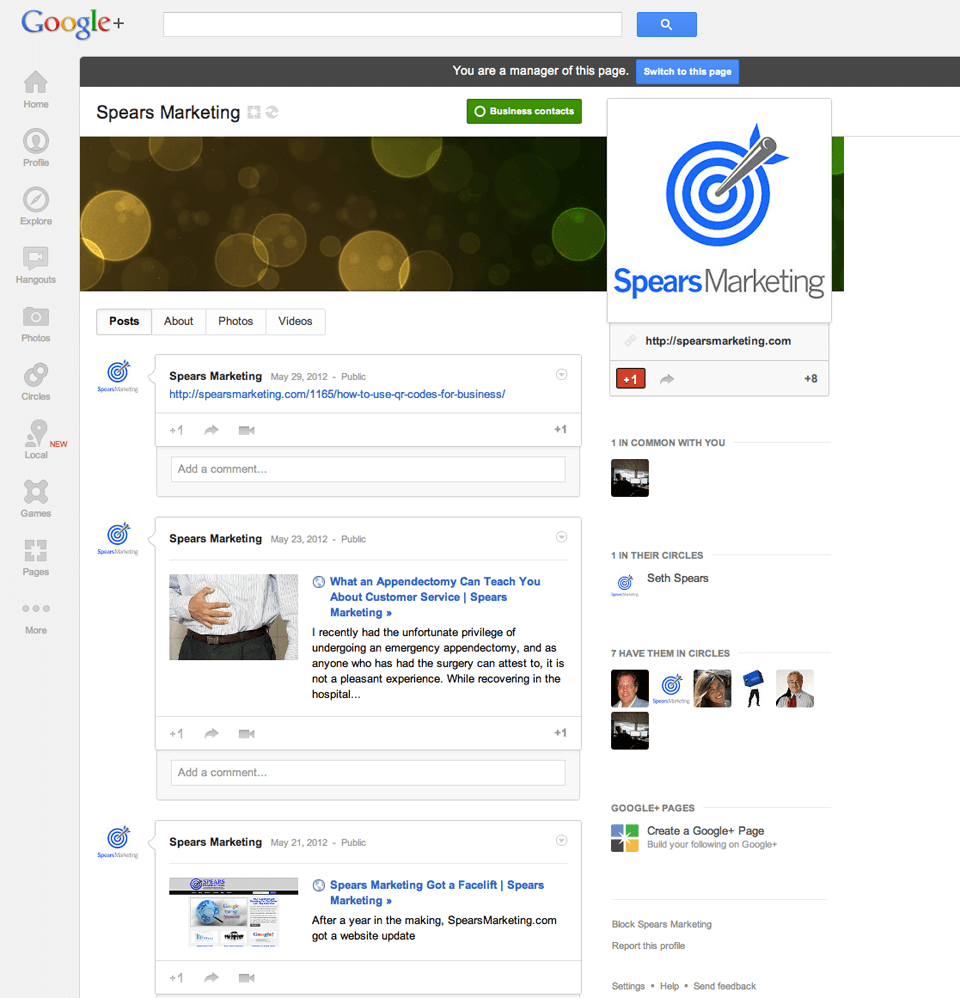 Several months back, Google purchased rating and review service Zagat. This is to directly compete with Yelp reviews and listings. Since the switch-over, Google has converted all its ratings/reviews over to Zagat's 30-point scale, instead of the old 5 star rating system.
Also, in order for customers to leave reviews of your business, they'll need a Google+ account to do so.
In my opinion, Google's goal with this whole move is to get more people onto Google+, and away from Facebook. Also, it's inevitable that social signals, ie. +1s, shares, likes, mentions, tweets, reviews, etc. will be playing a much larger role in search engine rankings.
Like it or not, business owners are being forced to adopt social into their search engine marketing mix. To ignore Google+ is a potential ranking suicide.
You can learn more about the Google+ Local service offerings here and here.
Are you using the new Google+ Local? How do you like it?