The world and business have gone mobile. Never before has it been so easy to manage and operate a business while on the go. If you've got an iPhone, you know how convenient mobile apps can be. But do you know which are the best ones to use for business and productivity?
Although they may not be applicable to every business owner, the following is a list of our favorite business and productivity apps for the iPhone.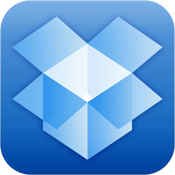 Dropbox:
Dropbox is a free service that lets you bring all your photos, documents, and videos anywhere. Once you install Dropbox on your computer, any file you save to your Dropbox will automatically save to all your computers, iPhone, iPad and even the Dropbox website. Dropbox is a one of those tools that we can't imagine living without.
Evernote:
Evernote is a productivity app that helps you remember everything across all of the devices you use. Evernote lets you take notes, capture photos, create to-do lists, record voice reminders, and makes these notes completely searchable from any device. Never again lose notes that you've jotted down. Evernote is a huge time saver, and helps us stay organized no matter where we are.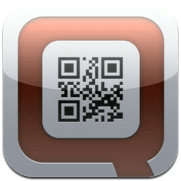 Qrafter Pro:
Qrafter Pro is the best QR code scanner and generator on the market. Period. It works on the iPhone, iPad, and iPod Touch. Qrafter will scan QR codes up to 40% smaller than others. It also scans QR Codes which have less contrast between foreground and background. Qrafter Pro can create QR Codes from scratch, customize colors, save to your photo library, email QR codes as PNG and SVG image files, share on social media sites, and print them if your device is compatible with the AirPrint feature of iOS.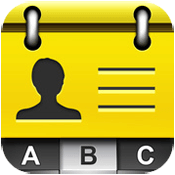 Business Card Reader:
When out networking, you probably get dozens of business cards. Now you can save them to your contact list with this instant business card recognition app, right on the iPhone and the iPad. Import contact information from a business card directly to your iOS address book. Easy integration with existing CRM systems. It also has native LinkedIn integration: contact creation, contact information, picture import and convenient LinkedIn search.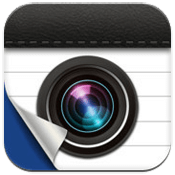 Scan Pages:
Scan Pages lets you convert your iPhone into a mobile scanner. It will transform your scanned documents into a PDF, organizes and cleans your mobile images using an advanced image processing technology, and allows you to combine them in a PDF file and store in GoogleDocs, Evernote, Dropbox or share via E-mail. And the best part…it's free!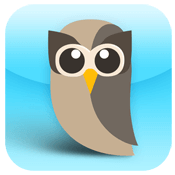 Hootsuite:
Hootsuite is the premier desktop social media management tool. Now you can continue keep track of all your social media profiles on the go. Just like the desktop version, the HootSuite iPhone app allows you to manage all your Twitter, Facebook, LinkedIn, and Foursquare accounts in one app. Compose and converse on the go. HootSuite for iPhone, iPad and iPod touch allows you to manage your social media profiles, like Facebook, Facebook Pages, LinkedIn, & Twitter, from almost anywhere.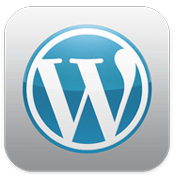 WordPress:
Your website is running on WordPress, right? If so, then the WordPress mobile app makes it easy to manage your site from any iOS device. With WordPress for iPhone, iPad, iPod Touch,  you can moderate comments, create or edit posts and pages, add images or videos with ease, and keep track of your site statistics.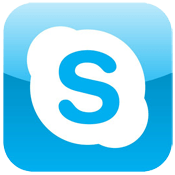 Skype:
Skype was the original free online phone service. While no longer completely free, you can still call, video call and instant message anyone else on Skype for free with Skype for your desktop, iPhone, iPad or iPod touch. You can also call and text your contacts (or any other number) at Skype's (very) low rates. Skype works over 3G or Wi-Fi, and can be used on all your devices.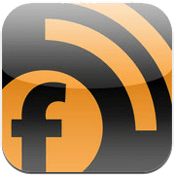 Feeddler Pro RSS Reader:
As a business owner, you need to stay on top of the latest news and changes within your industry. Thats where a good RSS reader comes in. Feeddler is a fast and highly customizable Google Reader client that syncs perfectly with Google and presents RSS stories in an easy-to-read interface. Feeddler is a universal app that supports iPhones, iPod touches, and iPads.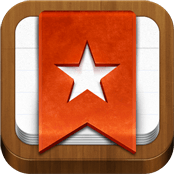 Wunderlist:
Everyone needs a good to-do list, and one that syncs across all your devices is even better! The Wunderlist mobile app will boost your productivity. Organize your to-do lists on the go and synchronize them with a free Wunderlist account. View and modify your tasks on Windows, Mac, Linux, iPad, iPhone, iPod Touch, Android and the Web.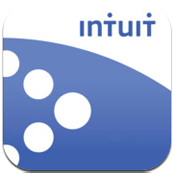 Quickbooks:
You're probably already using Quickbooks for your business, but did you know they have a mobile app which you can use on the go? The one drawback to the app is you have to be subscribed to Quickbooks online, but if you're already using it, the app is a no brainer! Create invoices & get customer information on the Go. Create & view estimates, invoices, and sales receipts. Convert estimates to invoices. Email estimates, invoices, and sales receipts.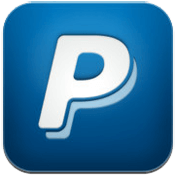 Paypal:
If you use Paypal to purchase items online or to bill clients, you know how convenient it is. Now you can manage your PayPal account directly from you iPhone. Send money to pay bills, check your balance, withdraw funds, or view past transactions. You can even take a photo of a check to add money to your PayPal account. The new 'Local' feature allows you to find local merchants who are using the "PayPal Here" service and pay them with PayPal. If you're a merchant, Paypal Here will allow you to get paid directly with your smart phone.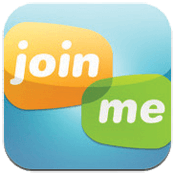 Join.Me:
Join.me allows you to conference call on the go. With the join.me viewer, you can join an online meeting no matter where you are. View someone's screen, share ideas and collaborate in real time, for free! Optimized for iPhone, iPad and iPod Touch, join.me is fast, free and nimble, and makes attending an online meeting as easy as touching your screen.
Kayak Pro:
For business travelers, the Kayak Pro app is an essential tool. Compare flight, hotel and car rental deals. Book your hotel, right in the app. Track your flight status, view and manage your trip itinerary, look up baggage fees, access airline numbers and airport info. Includes flight and car search, hotel search and booking, flight tracker and My Trips, so you have your full itinerary at your fingertips.
Well, that's our list of favorite iPhone apps for business & productivity. What's on yours? Which ones did we miss that you can't live without? Let us know in the comments below.
Want to see even more great apps? Check out the App Store for the complete list of business and productivity apps!